We leased a 2018 Clarity Touring in January of 2019. The MSRP was 37, we let the dealer take the 7,500 tax credit, and signed a lease agreement stating that the residual value of the car at the end of the lease would be 15,000.

So off we go today, to spend hours at Honda where they presented us with a finance agreement through our credit union, with a total that was thousands more than the payoff value.

Their figure included the 15000 RV, plus the last two lease payments, plus taxes. So far, so good, right? That's all kosher.

Then there was what was explained as the "mandatory" $500 Honda charges for any and all lease buyouts, whether you do it before the lease ends or at the end to fhe lease, the $850 gap insurance, and the $2700 extended warranty.

We sent them back to take out the extraneous charges and give us the figures based on the RV alone. An hour later the finance manager comes back to tell us that ooopsie, so sorry, Honda isn't letting anyone buy out their lease.

So, though we would like to keep our car, it seems that we cannot. Has anyone else run into this problem?
Why are you talking to the dealership at all?
Honda, along with many other manufacturers, are not allowing
refinances
thru 3rd parties, but if you can come up with a check, you can buy out the lease as stipulated in your contract.
Just get the payoff amount directly from Honda Financial and send them the check and they will send you the title. If you need to finance the payoff amount, it gets sticky. They can't prevent
you
from buying out the lease, but they can refuse to honor that price for a 3rd party (your CU). An agreement that transfers the title to anyone but you will be off the table. It is possible that you can get the title in your name with your CU as a lien holder, but Honda will resist this as much as they can.
They (Honda Financial) have to allow
you
to buy the car at the already negotiated price, but they don't have to do so for a 3rd party/lien holder.
There likely is a disposition fee (it will be spelled out in your original lease docs), but none of the other garbage they are trying to add.
What the dealer and Honda really want is for you to trade it in and buy a new Honda.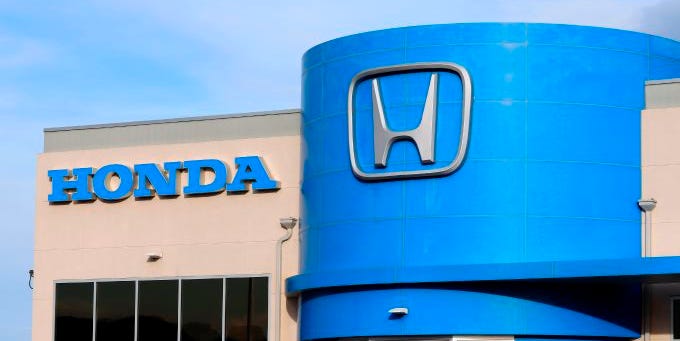 The chip shortage and demand for used cars both mean car dealerships want to make sure they get their own cars back when the lease term is over.
www.caranddriver.com
At the end of the article, it points out that you have to buy the vehicle yourself, then sell it to a 3rd party